himekohimura
YES FOR TOSH.
FUCKING AWESOME POSTHUMOUS SAVE THERE.
I really really wish that Ianto and the Doctor were able to meet each other and have a great big 'Jack is my man' argument. A one line conversation on a telly does not count, thank you.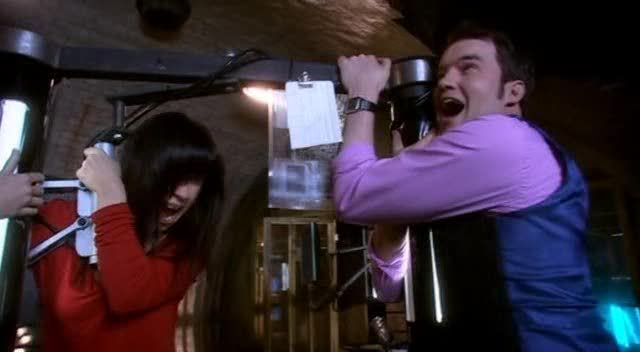 YES FOR NO CHANGE DOCTOR.
I was so afraid of a re-gen that I had nightmares about it. Now that I'm sufficiently satisfied by the creation of two of him and the never change of him in another universe, I'll try not to be disappointed when they replace David.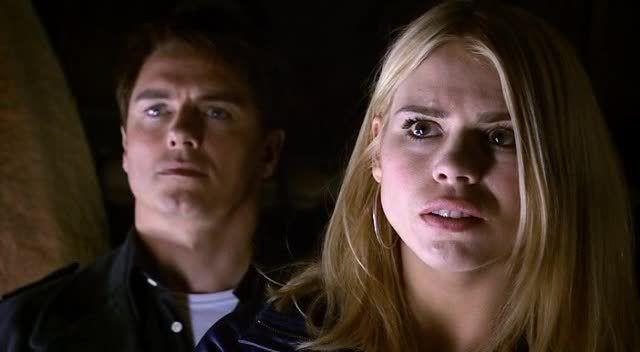 Donna totally digging Jack was entertaining.
"You can hug me now. No really." XDD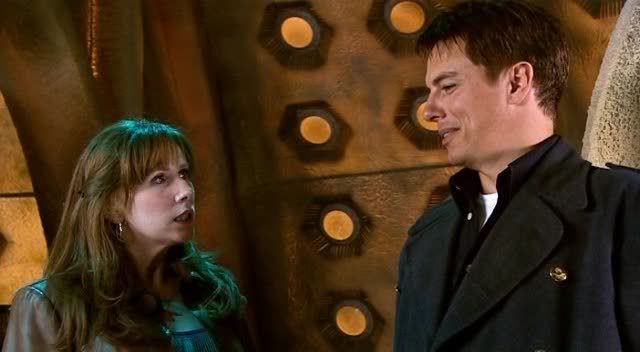 "I can't tell you what I'm think right now"
AKA, orgy? OMG Jack. PERV.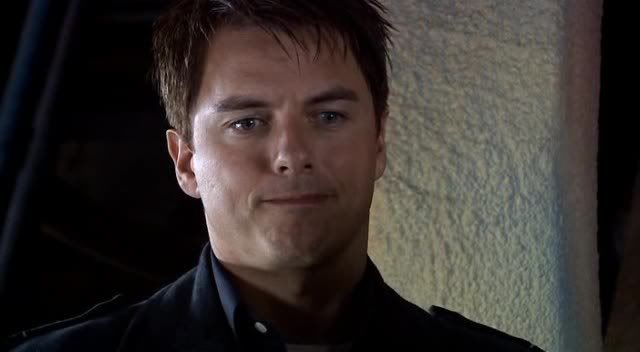 Last but not least,
YES FOR ROSE/DOCTOR.
A Doctor is a Doctor, Rose. Get over it.
Srsly though, when Doctor kisses Rose and Doctor's like 'WTF, GO ME' and turns away because you know, the usual jealousy and loneliness....*CRIES FOR DOCTOR*
One of the very few het couples that I support throughout time and space and dimensions. Kinda sad that they couldn't just stay together, Rose and the real Doctor. But then there would be Re-gens and Rose would have to leave some time and I'd be depressed because god, Ten/Rose is just...something you can't split up. At least there's the possibility that when they finally re-gen David, we can still see David whenever RTD feels like bringing him back in.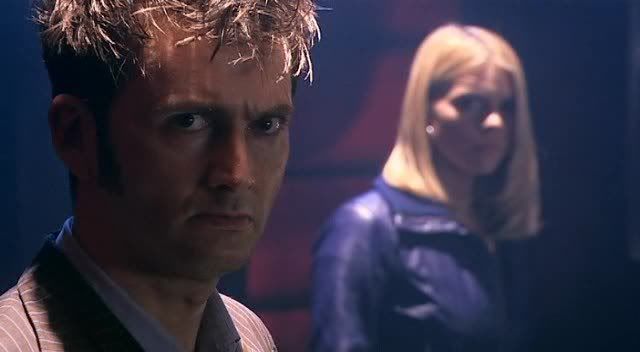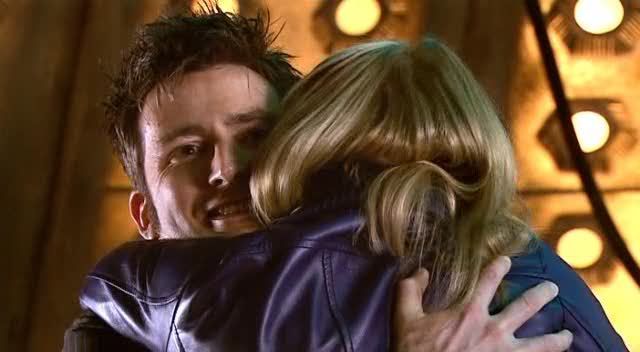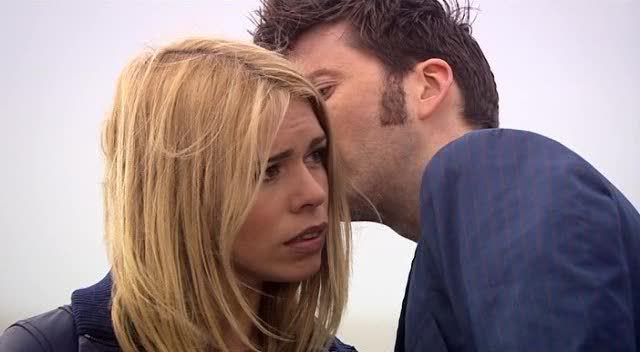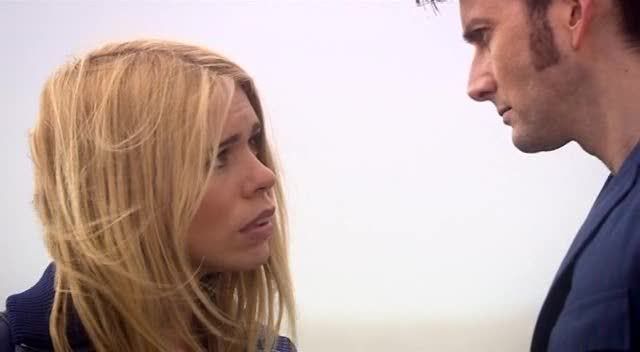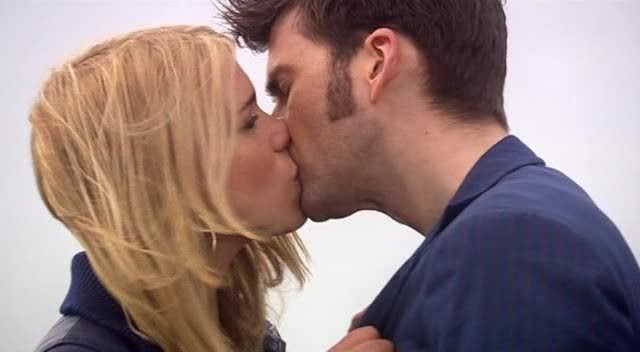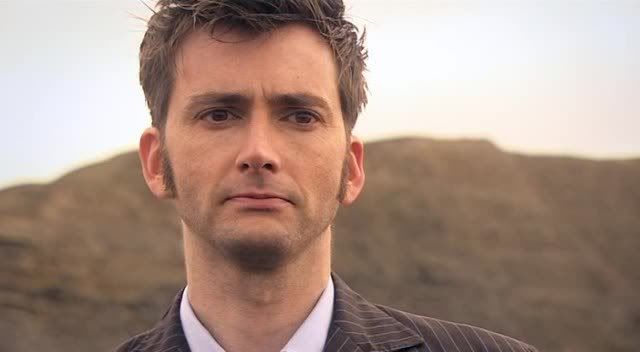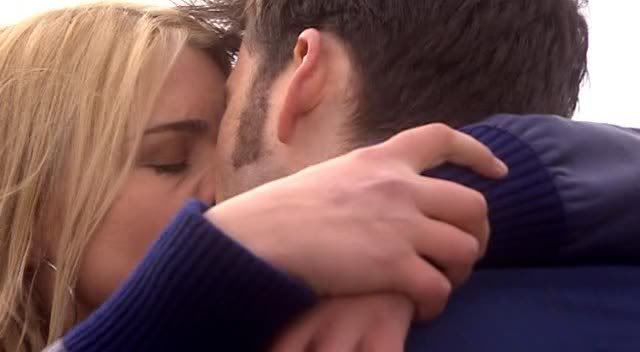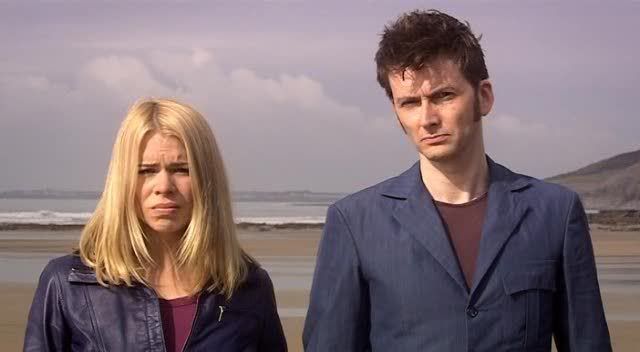 Hot Doctor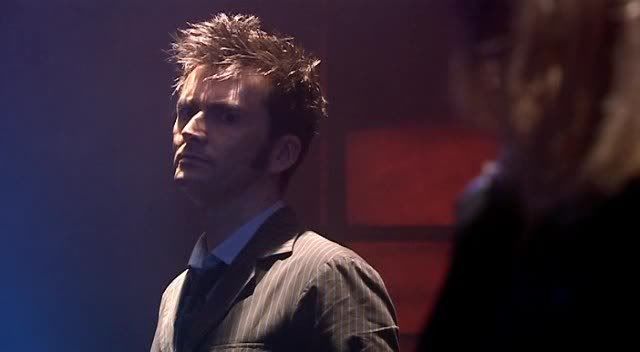 Cute Doctor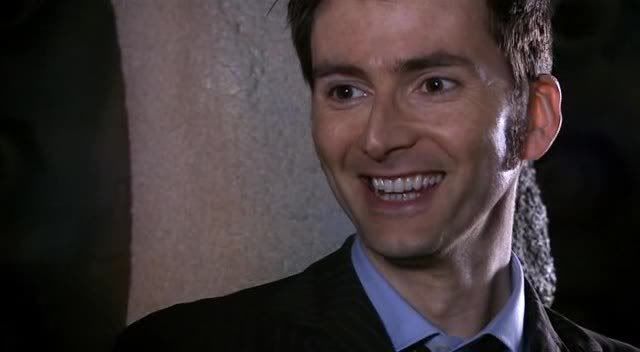 LOVE
To be perfectly honest and not fangirly, I wasn't completely happy with that ending. It seemed...so conclusive and final. Like...idk, it wasn't a Doctor Who ending. It was like...and ending ending. Like here it is, the end. It should have lead into the next special somehow instead of the sad face that makes me cry rivers.